Refrigerator and Freezer Recycling
---
That old refrigerator or freezer in the garage may be costing you more than you think. So why not get paid to save energy! Efficiency Works, along with our utility partners, offer FREE refrigerator and freezer recycling and on top of that will give you a $35 rebate.
For a limited time, Fort Collins Utilities is offering $70 rebates on refrigerator and freezer recycling. Click the Fort Collins button below for more information.
For more information, or to schedule a pick up, click on your utility's link below
Note: Appliance removal and recycling must be coordinated through Efficiency Works, Fort Collins Utilities or Loveland Water and Power in order to receive a rebate. Efficiency Works partners with Appliance Recycling Centers of America (ARCA) for pick up of appliance and recycling.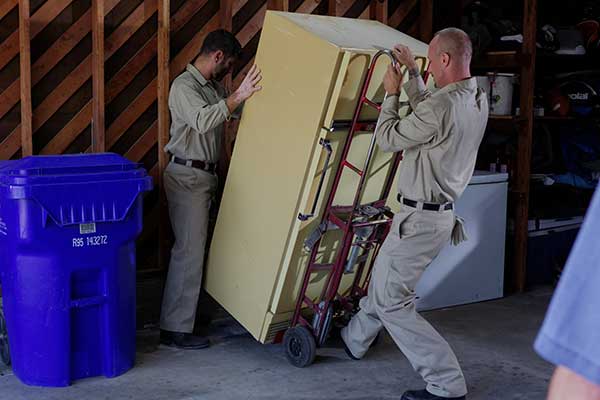 Refrigerators built before 1993 can use 4x more energy than today's most efficient units. These energy vampires can cost you more than $100 a year on utility bills!