Upcoming Events
All in-person events have been suspended at this time due to COVID-19. Community health and safety are a top priority. We are monitoring the situation closely and will update this page as the situation continues to evolve.
---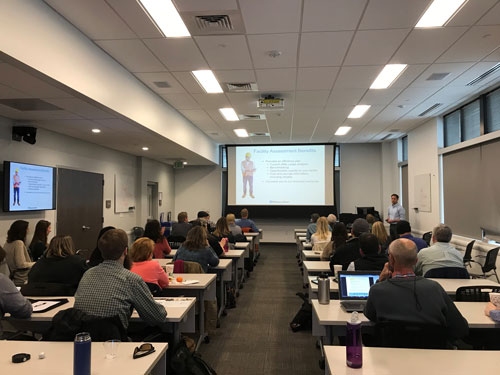 The Efficiency Works Business program provides technical training events on a wide range of topics (e.g., lighting, HVAC, office efficiency, solar). Upon request, Efficiency Works Business training events can count towards continuing education credits, and provide the opportunity to receive certificates of attendance. Technical training events are specifically designed for service providers, energy consultants, designers and facility managers. Together we can make it easier for local businesses to save money and conserve resources.
Past Training Materials:
Click Here for materials from past events.

2022-01-19
8:30 am - 10:00 am
Welcome to 2022! Start the year off by gaining insight into past program success stories and join us as we look towards the future. We plan to discuss 2022 Efficiency Works Business offering updates that include rebate changes, new program offerings and upcoming events.  We will also be announcing recipients of the 2021 Efficiency Works (more…)
Enhancing HVAC maintenance through Building Tune-up: Performance Plus
January 26, 2022
In 2021, Efficiency Works Business relaunched the building tune-up (BTU) program to include enhanced HVAC maintenance incentives though Performance Plus. Learn about the updated Performance Plus offering that provides direct-to-service provider incentives for going above and beyond traditional maintenance contracts with your commercial customers. The BTU Performance Plus offering has been streamlined to provide simple, cost-effective system adjustments for all sizes of businesses.