Upcoming Events
---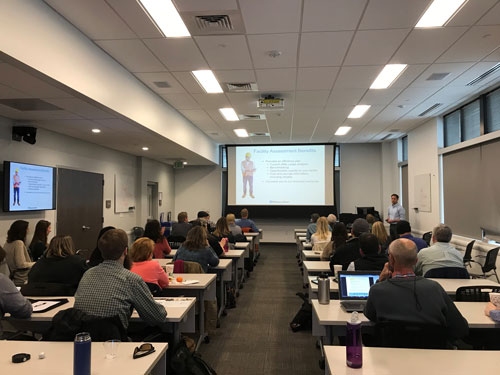 The Efficiency Works Business program provides technical training events on a wide range of topics (e.g., lighting, HVAC, office efficiency, solar). Upon request, Efficiency Works Business training events can count towards continuing education credits, and provide the opportunity to receive certificates of attendance. Technical training events are specifically designed for service providers, energy consultants, designers and facility managers. Together we can make it easier for local businesses to save money and conserve resources.
Past Training Materials:
Click Here for materials from past events.

Small and medium business
HVAC
March 2020

On average, 40% of the energy used in a commercial building is for heating and cooling. Learn how Efficiency Works Business can help reduce those energy costs without any sacrifice in comfort.
Online video coming soon.
---
2020-04-21




8:30 am - 10:00 am
Water efficiency is more than just lowering your water use. Join us to learn about various programs that support water efficiency and how water efficient practices impact our communities' buildings and landscapes. (more…)
Address:
222 Laporte Ave
,
Fort Collins
,
Colorado
,
80521
,
United States