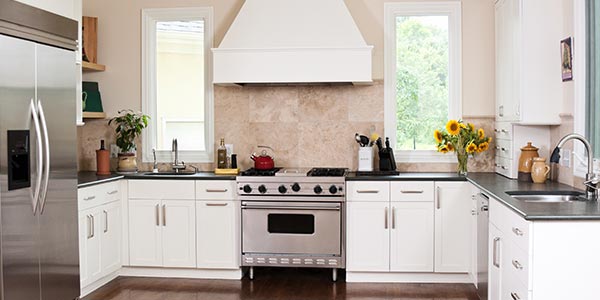 Efficiency Works offers rebates at participating retailers on products you buy for your home every day, helping to lower your energy usage and reduce utility bills.
---
---

Efficient Lighting
and Controls
---
Save money and time by replacing old incandescent (and yes, even CFL) bulbs with more efficient LED bulbs. ENERGY STAR® rated LEDs are sold at your local hardware, do-it-yourself, discount and lighting design stores located in Fort Collins, Longmont and Loveland, Colorado. At participating retailers, Efficiency Works offers in-store instant rebates on specialty LED bulbs that are ENERGY STAR® certified.
To maximize your savings, use controls (i.e. a dimmer switch or occupancy sensor) with your newly installed LEDs. Efficiency Works offers in-store instant rebates for qualified lighting controls too.

---
Smart or learning thermostats offer many benefits to homeowners, such as, saving money on utility bills by reducing heating and cooling costs by an average of 23 percent. With this savings alone, a properly installed and used smart thermostat could pay for itself within the first year. To make the purchase even more cost effective, Efficiency Works is now offering a $75 rebate for ENERGY STAR® certified smart/learning thermostats.

Other Benefits of Smart Thermostats:
Increased home comfort: These devices are more accurate at measuring indoor air temperature and more efficient at raising or lowering to the desired temperature. They can also connect with other indoor air quality accessories, such as humidifiers and air filtration products.
Peace of mind: Apps and WiFi enabling help you stay connected to (and operate) your thermostat even when hundreds of miles away using your smartphone, tablet, or computer.
---
Refrigerator and
Freezer Recycling
---
Refrigerators built before 1993 can use 4x more energy than today's most efficient units. These energy vampires can cost you more than $100 a year on utility bills!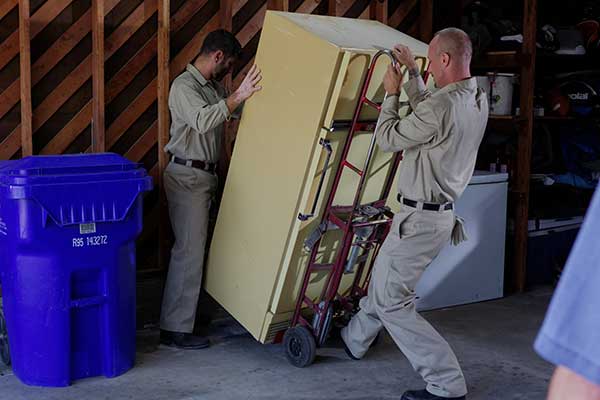 That old refrigerator or freezer in the garage may be costing you more than you think. So why not get paid to save energy! Efficiency Works, along with our municipal partners, offer FREE refrigerator and freezer recycling and on top of that will give you a $35 rebate.
For more information, or to schedule a pick up, click on your utility's link below
Note: Appliance removal and recycling must be coordinated through Efficiency Works, Fort Collins Utilities or Loveland Water and Power in order to receive a rebate. Efficiency Works partners with Appliance Recycling Centers of America (ARCA) for pick up of appliance and recycling.
---