Efficiency Works provides funding to help customers conserve energy, water and reduce costs when upgrading to more efficient equipment in new construction or existing commercial buildings.
---
Why Participate?
Efficiency Works provides funding to help businesses conserve energy and water, in turn, reducing costs when upgrading to more efficient equipment. Those reduced costs often lead to increased sales for your business!
The Efficiency Works program provides consistent programs and rebate offerings throughout the communities we serve (Estes Park, Fort Collins, Longmont and Loveland). Our staff works with you as much or as little as needed in order to make your business a success in the program. As you know, referrals and word-of mouth help to expand business opportunities so let Efficiency Works help you get more business!
Access to Efficiency Resources
Upon becoming an Efficiency Works service provider, we can provide resources to help market efficiency upgrades to your customers. We offer free assessments for businesses that can start a checklist of potential projects to save money and, in turn, help to expand your business.
The Efficiency Works team is available to help you through the bidding process in order to calculate rebates, and can also provide recommendations to help your customer get the most for their hard-earned dollar and increase their return on investment.
---
Become an Efficiency Works Business Service Provider
Efficiency Works service providers have demonstrated their interest and ability in helping businesses complete efficiency projects. Listed service providers are included in a database that is searchable to potential customers. Efficiency Works does not exclude providers who are not listed in the database from participating in the Efficiency Works Business program, except for performing building tune-ups. If your company is interested in becoming an Efficiency Works Business service provider, see the list of qualifications below.
Qualifications
Complete one project in the program and complete the Rebate Application on behalf of the customer.
Complete an application in the Efficiency Works Business service provider portal

This will include providing a current Certificate of Liability Insurance listing Platte River Power Authority as "Additionally Insured." Platte River Power Authority administers the Efficiency Works Business program on behalf of our partner municipalities.
Signing an Energy Efficiency Service Provider Agreement, and
Providing your company's W-9 form in order to process rebate payments faster.

Attend at least one Efficiency Works Business training annually.
*If your business is interested in becoming a retrocommissioning/building tune-up (BTU) service provider, please contact Efficiency Works for more informaiton.
Efficiency Works performs customer surveys on 100% of completed projects. Service provider star ratings that are shown on the database are derived from customer survey responses.
---
Rebate Summary
The Efficiency Works Business program offers hundreds of rebates and incentives for any size businesses.

Lighting
Cooling
Building Envelope
Food Service
Grocery
Office and Appliance
VFD's
Water
Custom
---
Training Opportunities
The Efficiency Works Business program provides technical training events on a wide range of topics (e.g., lighting, HVAC, office efficiency, solar). Upon request, Efficiency Works Business training events can count towards continuing education credits, and provide the opportunity to receive certificates of attendance . Technical training events are specifically designed for service providers, energy consultants, designers and facility managers.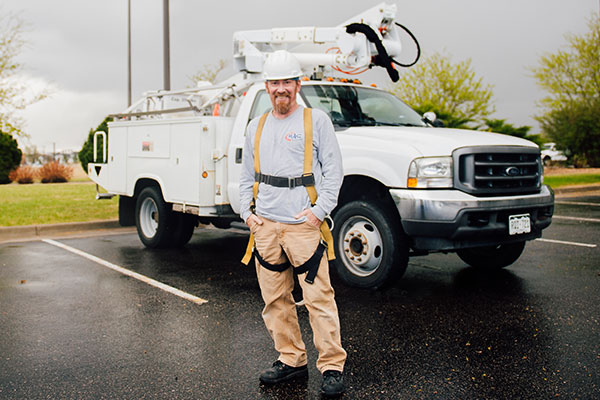 Steps for Completing a Project
---
1: Identify Project
2: Get Pre-Approval
Verify site and equipment eligibility
Submit a Rebate Application, along with project proposal showing eligible equipment
If project meets program rules, a pre-approval code will be issued reserving rebate funds*
*Energy advising or a facility assessment is required prior to pre-approval if the total rebate is $10,000 or more. Projects are selected for pre-inspection on a random basis.
3: Complete Project
4: Submit Final Paperwork
Document and inform Efficiency Works of any changes to the product installed or project scope – this may affect the final rebate amount
Documents required to be submitted for rebate payment are listed on Page 12 of the Rebate Application
5: Receive Rebate Payment
Rebate payment can be sent to the customer or contractor completing the project
Rebate Applications are typically processed and paid within 4-6 weeks of submittal
Post-project inspections may be required prior to release of rebate payment
Program Guide
Detailed program specifications and incentive requirements can be found in the Efficiency Works Program Guide.